What Are Cenergistic Superheroes up to in the Field?
---
Featuring Pinellas County Schools
When an organization partners with Cenergistic, one of the main benefits of the relationship is a feature unique among conservation companies: the Energy Specialist(s). We also like to refer to these individuals as Cenergistic Superheroes.
Cenergistic Superheroes are typically members of the local community — someone familiar with the local culture who joins Cenergistic and is trained to implement the Cenergistic process.
With Cenergistic proprietary software tools, mentoring from dozens of Cenergistic engineers and specialists, and a constant flow of data about the organization's energy use at their disposal, Energy Specialists or Cenergistic Superheroes become the focal point of the Cenergistic process, typically producing energy savings of 20 – 30 percent or more — without capital investment for the client.
Today we are going to give you a sneak peek into what our superheroes have been up to at Pinellas County Schools (PCS).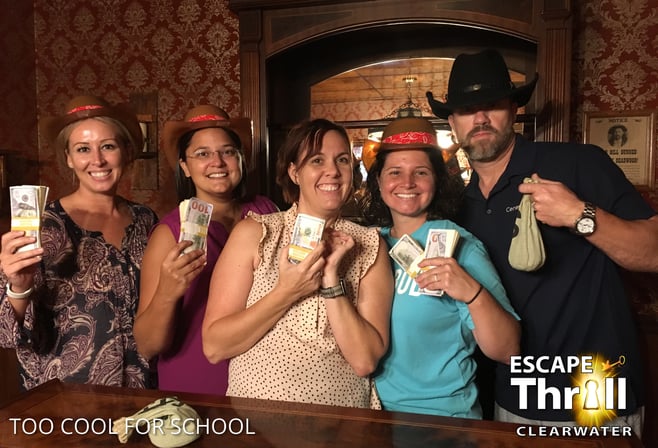 Team Building
Working as a team can be challenging but team synergy is critical to the success of any energy program. The team at Pinellas County Schools recently completed a fun escape room team building activity that required five individuals to work together under pressure in order to solve a puzzle and escape the room in under an hour. Teamwork is essential for solving problems and increasing energy savings for the client. The PCS team often pair up with other team members to complete tasks, solve problems and perform audits with a second set of eyes and ears.
Getting Active with STEM
Cenergistic is excited to continue the partnership with the PCS STEM Academy and their Director, Laura Spence. Over the last few months, the team has participated in the districtwide STEM Expo and presented at all STEM Camps over the summer. The team looks forward to continuing its partnership throughout the school year by visiting the after-school STEM programs and helping students learn about the Energy Specialist role and sustainability.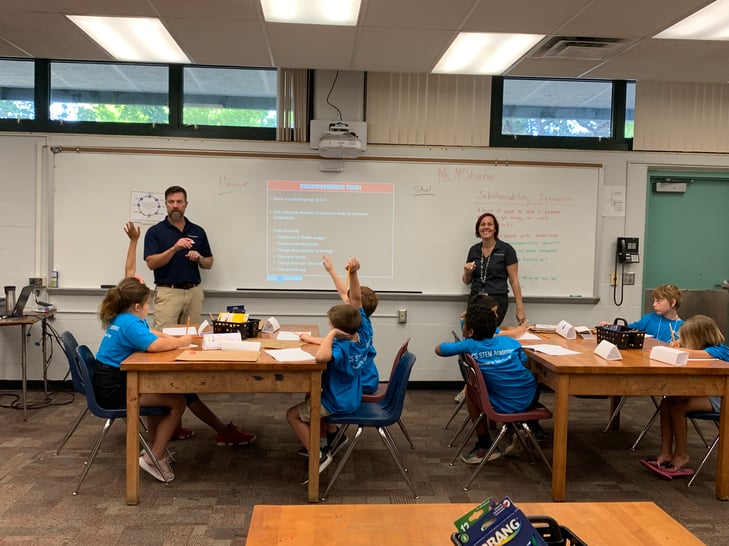 Planning
A successful energy program requires early planning. The team has been busy preparing for the start of the school year since summer started and they are excited to enter the 2019-2020 school year with fresh faces and conservation minded PCS staff.
ENERGY STAR ®
ENERGY STAR certification assessment season begins soon! For nearly two weeks 143 facilities districtwide will be walked with the Energy Specialist. It is expected to be another successful certification period for Pinellas County Schools and the hope is to certify over 100 schools this year. Did you know, PCS was ENERGY STAR Partner of the Year last year?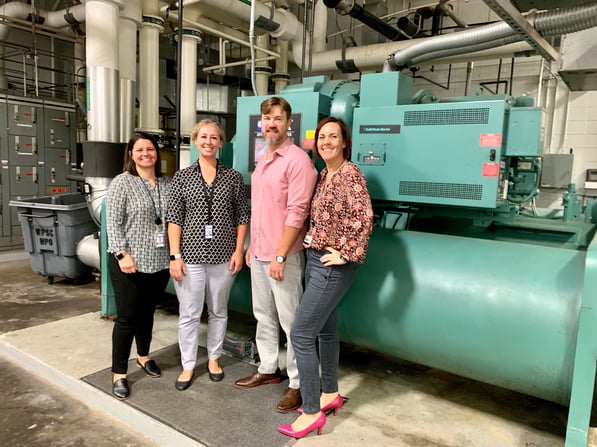 We would love to hear about your program. To be featured on our next version of What Are Our Cenergistic Superheroes up to in the Field, please reach out to us at
marketing@cenergistic.com
.