GreenX and Ham: How One App's Energy Analytics Is Changing the Way Facilities Save Money on Utilities Expenses
---
When state funding comes up short, facility managers at many governmental facilities — particularly school districts, universities and municipalities — know they have to prepare for significant budget reductions by cutting any fat they can find. Every dollar counts in these situations, so finding areas to save money can prevent managers from having to borrow funds from other important priorities.
Utilities, already under constant scrutiny for performance and "green" features, present an often overlooked opportunity to cut costs. Behavioral changes alone can grow into noticeable savings when implemented over the long run, and with the rise of big data energy management, facilities can monitor and address problems more efficiently than ever before. Together, behavior- and analytics-based changes have the potential to dramatically reduce energy costs.
That's where Cenergistic's GreenX® app comes into play. Combining advanced energy analytics with up-to-date asset monitoring and alerts to drive action, GreenX provides invaluable insights to Cenergistic clients and energy staff.
How GreenX Saves Facilities Money
GreenX monitors the conditions of every asset in a facility portfolio, accounting for such factors as historical energy use and weather data. This provides a comprehensive overview for GreenX analysis, making reports and data as accurate as possible.
This allows GreenX to track in real time the performance of energy-using equipment and relay back any issues to Cenergistic's onsite energy specialists. These problems are quickly addressed, preventing waste or further complications and their resulting maintenance costs.
Easy-To-Use Interface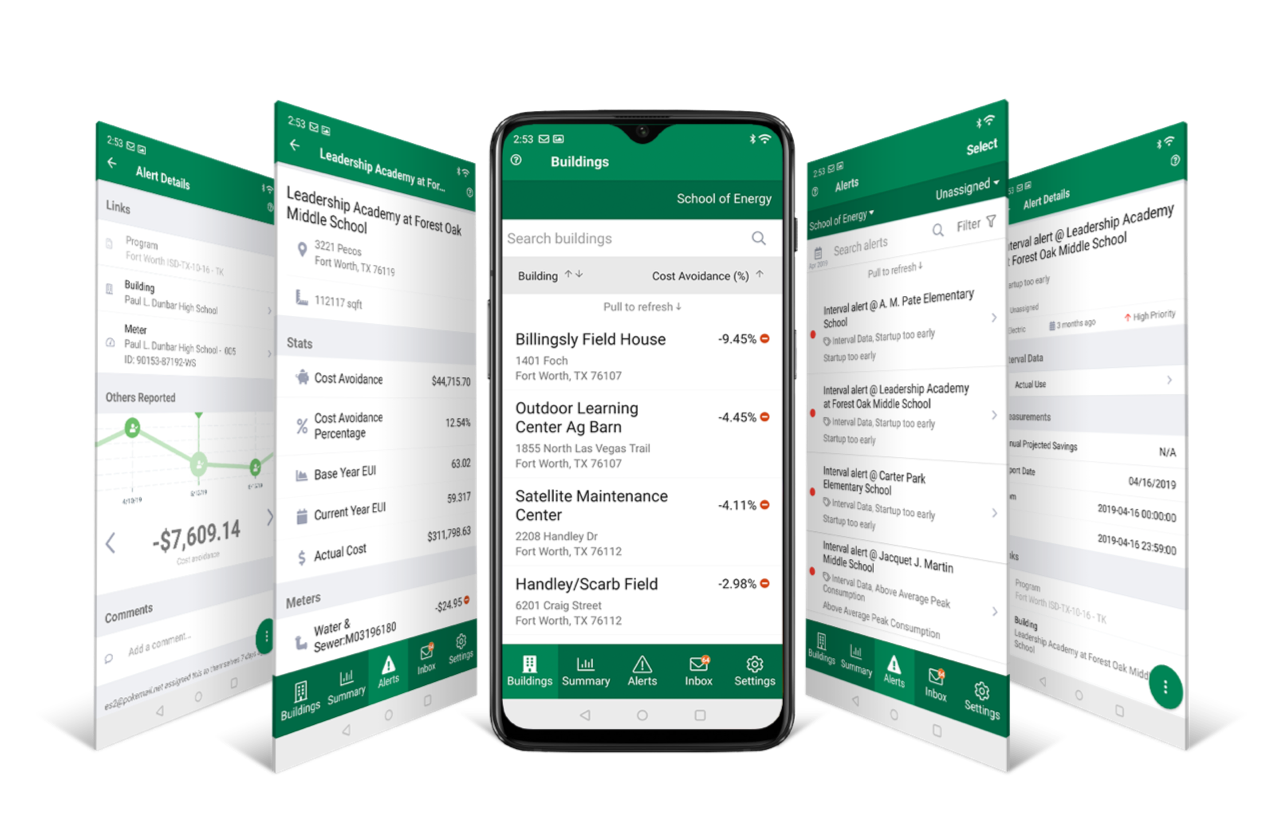 Available on desktops and iOS- and Android-supported mobile devices, GreenX provides accessible, flexible monitoring of facilities. A straightforward navigation allows users to easily switch from the specifics of day-to-day operations to informative charts and graphs reporting overall program successes.
With an easily-understood operating process — properties showing green are running smoothly, while red means something needs to be checked out — energy specialists can quickly focus on areas that need attention.
GreenX for Your Department
Maintaining the integrity of facility structures requires around-the-clock vigilance. GreenX assists Cenergistic's energy specialists as they work to complete energy management audits and conservation efforts, ultimately delivering savings that can be reserved for an organization's mission. For more information or to schedule an application demonstration, please contact Cenergistic at 1-855-798-7779 or visit our website cenergistic.com.