ACU Energy Conservation Program Inspires Honors College Thesis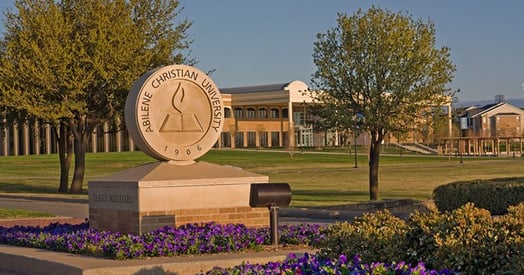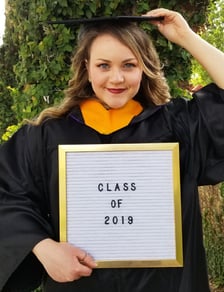 Discovering that Abilene Christian University (ACU) had cut expected energy use by a quarter inspired an environmental science student to focus her research studies on how students were assisting in the efforts.
ACU partnered with Cenergistic in 2013 to lower energy consumption, reduce the campus' carbon footprint and improve classroom comfort. The energy conservation program successfully lowered energy consumption by 28 percent — equivalent to reducing the CO2 emissions of 5,625 homes' energy use over one year.
ACU Senior Kaitlyn Saucedo chose to investigate the energy program further for her Honors College thesis, "Environmental Audit of Abilene Christian University Dormitories."
Kaitlyn analyzed specific dormitory energy data provided by Cenergistic's on-site Energy Specialist, James Parker. James, with the support of other Cenergistic energy experts, engineers and analyst teams, works alongside ACU's facility staff to track energy consumption and identify areas to eliminate energy waste.
Energy consumption data for individual dormitories enabled Kaitlyn to measure which dorms were consuming the greatest amount of energy, water and resources per student. She set out to identify the behavioral impact students have on energy consumption. Because ACU students pay a set fee for room and board, it was noted that there may be a lack of awareness for individual energy and water consumption.
Kaitlyn reflected on several options that would result in reduced dormitory energy consumption, including knocking down inefficient dorms, housing students only in the most efficient dorms, spending millions to connect all dorms to the central plant, and empowering students to turn off the lights and conserve water.
After interviewing Cenergistic specialists and fellow students, Kaitlyn theorizes that by educating students, encouraging them to turn off lights and empowering them to enact change, that change would happen. In her Honors Thesis she suggests practical steps to influence student behavior and empower students to conserve energy.
Through ACU's partnership with Cenergistic, the university's energy consumption is more efficient, carbon footprint is lower and classroom comfort is optimized for students like Kaitlyn. Her academic story demonstrates how ACU's energy conservation program is inspiring the next generation towards a more sustainability-focused culture.
To learn more about the ACU Sustainability Success Story click here.
Follow Up
Kaitlyn Saucedo walked across the stage at Abilene Christian University's Moody Coliseum in May 2019, receiving a Bachelor of Science in Environmental Science and leaving behind an important lesson in creating a more sustainable future. Cenergistic leadership also recognized Kaitlyn for her conservation-focused thesis with a "Sustainable Superstar" award at its Dallas headquarters.
ACU has since submitted a case study to the Association for Advancement of Sustainability in Higher Education in hopes of being honored with a Campus Sustainability Achievement Award.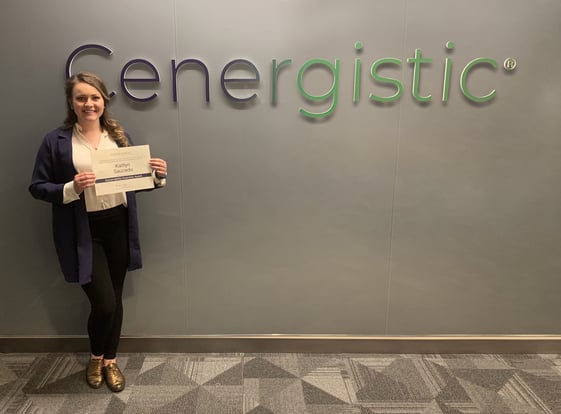 About Cenergistic
Since 1986 Cenergistic has helped 1,450+ K-12 districts, institutions of higher education, governments and health care facilities find $5.4 billion and counting in hidden electricity, natural gas and water savings by applying our advanced software platform and sustainability-as-a-service solutions. Organization leaders can reduce utility spending by 20–30 percent annually with no capital investment while improving the comfort and quality of building environments. For more than a decade, Cenergistic has been recognized by the Environmental Protection Agency as ENERGY STAR® Partner of the Year or Partner of the Year – Sustained Excellence. To learn more, visit www.cenergistic.com.


About Abilene Christian University
ACU is a vibrant, innovative, Christ-centered community that engages students in authentic spiritual and intellectual growth, equipping them to make a real difference in the world, with a mission to educate students for Christian service and leadership throughout the world.